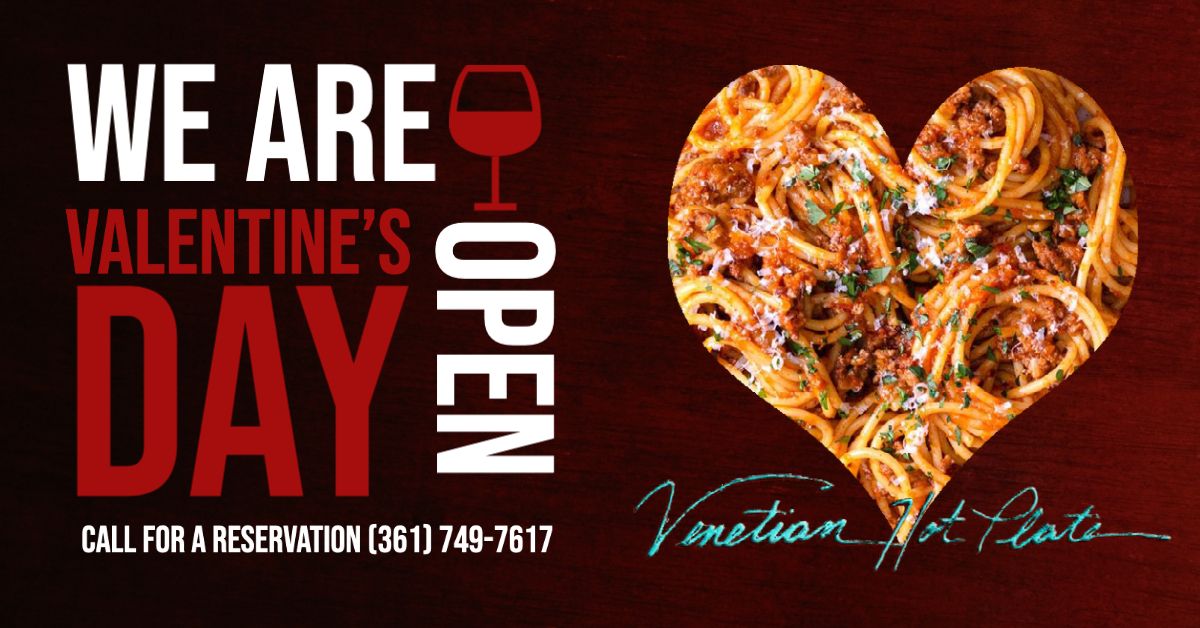 Welcome to The Venetian Hot Plate in Port Aransas, Texas
COVID-19 Update for VHP:
Dear Friends,
We are open with limited seating. (Closed on Sundays.) Please call to make a reservation.
Of course, we are also open for take-out! Call ahead, please.
In addition to the regular menu we will post our daily features on FB and Instagram.
If we are not answering leave a message with your phone number and we will call you asap. Due the specific ordering procedures please do not leave your order on the answering machine.
Like usual give us 20-30 minutes or set the time that you would like to pick it up.
We are accepting cash and credit card (the credit card has a processing fee and will be added to your total).
Thank you for your understanding, support and loyalty.
Stay Safe y'all
Linda and the VHP family
------
The Venetian Hot Plate offers quality cuisine and a quaint, yet energetic atmosphere, bringing a touch of Italy to this casual island in South Texas.
Linda and Maurice Halioua opened The Venetian Hot Plate in Port Aransas, Texas in 1995 after moving to the United States from the area of Venice, Italy.